Two new high school seniors have been selected to represent Washington wheat farmers as ambassadors for the upcoming year: Lexi Deishl of Waterville and Kyle Appel of Colfax.
Deishl and Appel were selected after a written application process that included submitting a short introductory video. The ambassadors will represent Washington wheat farmers at various civic and community events and will also participate in an advocacy trip to Olympia with Washington Association of Wheat Growers' (WAWG) leaders. In addition, the ambassadors will each receive a scholarship from the Washington Wheat Foundation. Those scholarships were awarded at the WAWG annual awards banquet during the Tri-State Grain Growers Convention last month. The seniors were judged on the quality of their presentation, and at the conclusion of the banquet, Deishl was awarded $2,500 and Appel $2,000.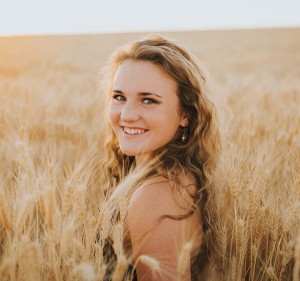 Lexi Deishl
Deishl is the daughter of Angie and Miles Deishl. The family farms on the Waterville Plateau. Lexi has maintained a 3.9 GPA at Waterville High School and has been active in numerous school and community activities. In addition to participating in swimming, basketball and track, Lexi is very active in the Waterville 4-H Club and takes part in multiple fundraising efforts to benefit those in her community. Lexi plans to continue her education at a university, potentially on a pole vaulting scholarship, while pursuing a career in dentistry.
Deishl is a 7th generation wheat farmer and hopes to become more educated on the issues that wheat farmers face.
"I'm very excited to go to Olympia and see how WAWG advocates for agriculture," she said. "If people don't know where their food comes from, they could believe things that aren't necessarily true."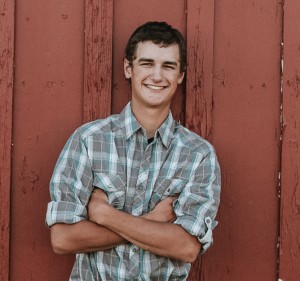 Kyle Appel
Appel is the son of Eric and Shannon Appel, and their family farm is near Colfax, Wash., where he helps out. Appel has maintained a 4.0 GPA at Colfax High School while enrolled in college-level courses. Out of the classroom, he is very active in school and community activities, including 4-H, FFA, drama, Knowledge Bowl and varsity baseball. Appel plans on earning a mechanical engineering degree alongside a degree in ag technology, but he hasn't decided on a specific college yet.
He heard about the ambassador program through a former ambassador and felt it was an exciting opportunity to learn what happens outside of the farm and how WAWG advocates for the industry.
"Food comes from agriculture, but it's not just the farming. It's the science behind it," Appel explained. "Even lawn maintenance benefits from agriculture because new sprays can be applied to baseball diamonds or football fields. Agriculture isn't just what people think it is, just farming."