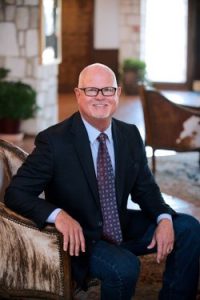 By Trista Crossley
Every speaker needs a hook, and Jim Morris has a great one.
"I had a movie made about me that had a good looking guy play me," Morris explained.
Morris will be one of the keynote speakers at the 2019 Tri-State Grain Growers Convention Nov. 13-16 at the Davenport Grand in Spokane, Wash. The movie he is referring to is 2002's "The Rookie," which featured Dennis Quaid.
In 1999, 11 years after retiring from minor league baseball and putting his hopes of becoming a major league baseball pitcher aside, Morris was working as a high school science teacher and baseball coach in Texas. After challenging his students to work hard for their dreams, his players bet him that if they won the district championship, he would try out for the major leagues. Like any feel-good Hollywood script, the end was almost already written at that point. 
Morris' team won the championship, and he committed to a major league tryout, which led to professional baseball contracts with the Tampa Bay Devil Rays in 2000 and the Los Angeles Dodgers in 2001. The movie charts the 35-year-old high school teacher's rise to major league pitcher. Morris uses that experience and the universal need to follow one's dreams to connect with audiences all over the world, even in areas where he has no experience.
"Baseball, for me, was my dream," he said. "Anybody can plug their dream in with what I did and see themselves overcoming obstacles. That's the way I approach every audience. It's about baseball, but it's not about baseball."
To keep his message positive and uplifting, Morris said he relies on advice he got from his grandfather, who told him to treat everybody he ever met like he'd want his grandmother treated, and he believes that message will connect with farmers.
"You see from Washington (D.C.) on down, anger, divisiveness, separation, animosity and anger. We've gotten away from the truth, and the truth is so skewed, nobody knows what it is anymore," he said, adding that more than anything, he wants people to find humor in his experiences.
"I want to make people laugh. I don't make fun of anybody but myself," he said.
Morris' convention keynote address is scheduled for lunch on Friday, Nov. 15. To learn more about Morris, visit his website at jimtherookiemorris.com. To register for the 2019 Tri-State Grain Growers Convention, visit the website.