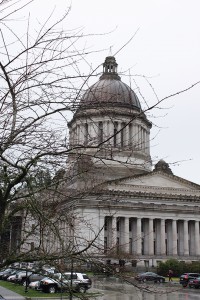 From Diana Carlen
WAWG Lobbyist
Washington Association of Wheat Growers Lobbyist Diana Carlen has provided the following summary of who has filed for office in Washington state this election cycle.
Senate
The Senate Majority Coalition Caucus currently control the Senate by 26-23. The major races in the Senate are as follows:
· 43rd District (Mercer Island): Sen. Steve Litzow (R) v. Lisa Wellman (D). This is a very moderate district. Sen. Litzow currently is the chair of the Senate Education Committee.
· 5th District (Sammamish/Issaquah): Rep. Chad Magendanz (R) is running against Sen. Mark Mullet (D). This is a seat that the Senate Republicans really want to pick up after losing it four years ago. This district leans Republican.
· 17th District (Vancouver): This is the open seat left by retiring Sen. Don Benton. Former Rep. Tim Probst (D) is running again for this seat after narrowly losing to Sen. Benton four years ago by 78 votes. On the Republican side is Rep. Lynda Wilson (R). She and her husband own a cabinetry business in the area.
· 28th District (University Place): Sen. Steve O'Ban (R) v. Marisa Peloquin (D). Sen. O'Ban chairs the Senate Human Services and Corrections Committee. Peloquin is a former 82nd Airborne Company Commander and regional PTA Board of Director. This district is a swing district, but currently two of the three legislative seats are held by Republicans.
· 25th District (Puyallup): This is another open seat due to Sen. Bruce Dammeier's retirement. This is a suburban district with all republicans currently. Rep. Hans Zeiger (R) is running against Karl Mecklenburg (D).
Looking at Senate races in Eastern Washington, the following have no challengers and are running unopposed: Sen. Mark Schoesler (R-Ritzville), Sen. Mike Padden (R-Spokane Valley) and Sen. Maureen Walsh (R-Walla Walla) have no challengers for their seats. Sen. Curtis King (R-Yakima), chair of the Senate Transportation Committee, has a Republican challenger, Amanda Richards.
House
House Republicans need to pick up two seats for the majority. There are two key races:
· 31st District (Auburn/Enumclaw): This is an open seat left by Rep. Chris Hurst (D) who is retiring. This is a very conservative district that usually leans strongly Republican. There are three Republicans and one Democrat running.
· 44th District (Snohomish County): This is an seat left open by Rep. Hans Dunshee (D) retiring (he got appointed to the Snohomish County Council). This race pits former House Rep. John Lovick (D) against Janice Huxford (R). Rep. Lovick was the former Snohomish County Executive but lost at the last election.
Looking at House races in Eastern Washington, the following have no challengers and are running unopposed: Rep. Bob McCaslin (R-Spokane), Rep. Shelly Short (R-Addy), Rep. Joe Schmick (R-Colfax), Rep. Tom Dent (R-Moses Lake) and Rep. Bruce Chandler (R-Granger). Both Mary Dye (R-Pomeroy) and Rep. Terry Nealey (R-Dayton) have two challengers—a Republican and Democrat challenger. There are four Republicans and one Democrat running for the seat Rep. Maureen Walsh is vacating to run for the state Senate.
Statewide Races
The Lieutenant Governor and Commissioner of Public Lands seats have very crowded fields. Both these seats are open because the incumbents are not running again.