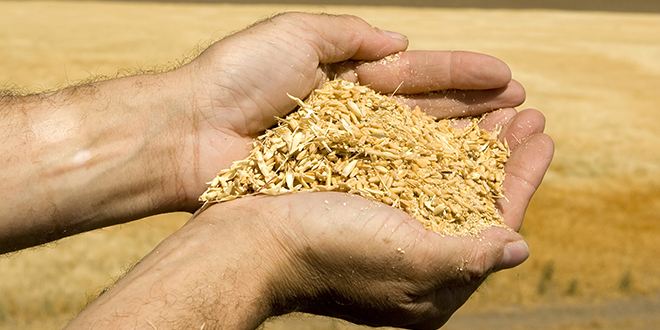 The Washington Association of Wheat Growers' (WAWG) favorite grain will be taking up residence in a new home today, as Washington State University bread lab graduate students will be planting wheat at the Governor's mansion in Olympia. On hand to welcome the seeds to their new plot will be Larry Cochran, WAWG President, and Nicole Berg, WAWG Past President.
"We look forward to celebrating wheat and sharing our livelihood," Cochran said. "It's important that consumers realize how grain moves through different stages to become a loaf of bread, and it all starts with the farmer planting that first grain."
Hosted by First Lady Trudi Inslee, the wheat and baking demonstration kicks off at 1 p.m. with the planting. The event then moves into the residence's kitchen where the WSU Bread Lab Chef will hold a baking demonstration that includes samples of dough in various stages before it becomes bread.
"I thank the Governor's office for promoting a balanced diet and highlighting how essential whole grains are to our lives," Berg said. "With so much conflicting information out there on diet and nutrition, it's essential that we as wheat farmers take every opportunity to educate the public."
Contact: Michelle Hennings (509)659-0610