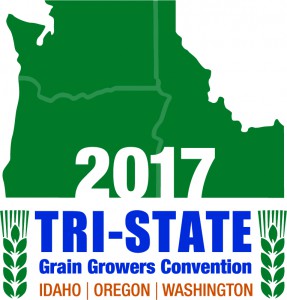 Join the Idaho Grain Producers Association, Oregon Wheat Growers League and Washington Association of Wheat Growers for our annual Tri-State Grain Growers Convention! This year the convention will be held at the Davenport Grand Hotel in Spokane, Washington on Nov. 8-11, 2017.
Keynote Speakers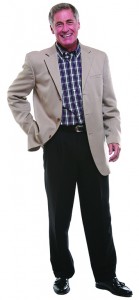 We are excited to welcome back Mr. Mark Mayfield as the 2017 Tri-State Grain Growers Convention Emcee. Known as "The Corporate Comedian", Mr. Mayfield has merged together his corporate background as a lobbyist and his comedy background as a nightclub performer to create an extremely unique and comedic presentation style.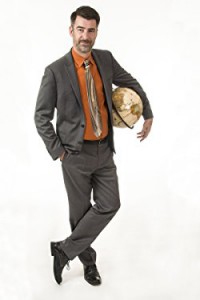 Geopolitical Strategist Peter Zeihan is a global energy, demographic and security expert. Zeihan's worldview marries the realities of geography and populations to a deep understanding of how global politics impact markets and economic trends, helping industry leaders navigate today's complex mix of geopolitical risks and opportunities. With a keen eye toward what will drive tomorrow's headlines, his irreverent approach transforms topics that are normally dense and heavy into accessible, relevant takeaways for audiences of all types.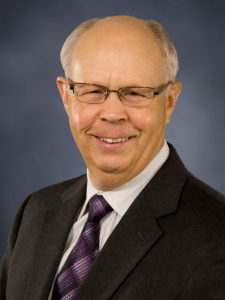 Mr. Bryce Anderson has brought in-depth analysis and forecasts on agricultural weather and market impact to DTN readers in the US and worldwide for more than 20 years. His daily weather commentaries, videos, blogs and articles in The Progressive Farmer magazine are widely read and watched. Mr. Anderson is from a crop and livestock operation in south-central Nebraska and is a member of the American Meteorological Society and the American Ag Editors Association.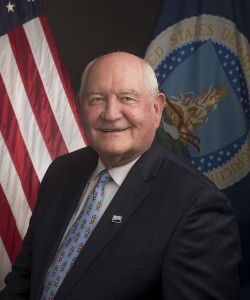 Secretary Sonny Perdue, invited
Sonny Perdue was born into a farming family in Bonaire, Georgia. From childhood, and through his life in business and elected office, Perdue has experienced the industry from every possible perspective. Uniquely qualified as a former farmer, agribusinessman, veterinarian, state legislator, and governor of Georgia, he became the 31st United States Secretary of Agriculture on April 25, 2017.
Perdue's views on agriculture have always been shaped by his first-hand knowledge of all of its aspects, both as a farmer and as an agribusinessman. He appreciates the daily concerns and needs of American farmers, while also understanding the intricacies of global commodities markets. He is acknowledged as a national leader in agriculture, having served as a board member for the National Grain & Feed Association, and as President of both the Georgia Feed and Grain Association and the Southeastern Feed and Grain Association. Perdue has long-standing, close relationships with the leadership of the American Farm Bureau and has been recognized by the Georgia 4-H and FFA programs, among others, for his leadership in agriculture.
As the product of Georgia, a state where agriculture is the leading economic driver, Perdue recognizes that agriculture is an issue and industry which cuts across political party boundaries. He recognizes that the size, scope, and diversity of America's agricultural sector requires reaching across the aisle so that partisanship doesn't get in the way of good solutions for American farmers, ranchers, and consumers.
Perdue has been married to Mary Ruff Perdue for 44 years and has four adult children and fourteen grandchildren. He and his wife have served as foster parents for eight children awaiting adoption. Perdue remains a licensed airplane and helicopter pilot and avid outdoor sportsman.
More details to come as information becomes available.