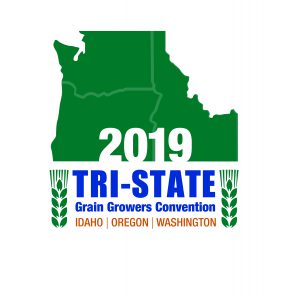 Join the Idaho Grain Producers Association, Oregon Wheat Growers League and Washington Association of Wheat Growers for our annual Tri-State Grain Growers Convention! This year the convention will be held at the Davenport Grand Hotel in Spokane, Washington on Nov. 13-16, 2019.
Convention Keynotes
Emcee – Chad Prather
Chad Prather is known for his way with words. He is a comedian, armchair philosopher, musician, and observational humorist. He is a fast-talking combination of Lewis Grizzard and Jeff Foxworthy. Many recognize him from his fast talking, rapid fire rants from the front seat of his truck. CNN has labeled him the "Pick-up Pundit" and Fox News' Tucker Carlson has called Prather, "supernaturally articulate." He is known for his comedic family stories told from an adult perspective onstage. His current "Star Spangled Banter Comedy Tour" is selling out theaters all over America. He is one of the country's fastest rising and talked about comedians and entertainers.
Peter Zeihan – Keynote Speaker
Geopolitical Strategist Peter Zeihan is a global energy, demographic and security expert. Zeihan's worldview marries the realities of geography and populations to a deep understanding of how global politics impact markets and economic trends, helping industry leaders navigate today's complex mix of geopolitical risks and opportunities. With a keen eye toward what will drive tomorrow's headlines, his irreverent approach transforms topics that are normally dense and heavy into accessible, relevant takeaways for audiences of all types.
Jim Morris – Keynote Speaker
Athlete, Author, Teacher and Inspiration for the Movie, The Rookie
Jim Morris' journey is a testimony to the power of dreams and their ability to inspire and transform human life. Retired from playing baseball, the high school team he was coaching challenged him about giving up his own goals. Not much later he found himself at a big league tryout. After just three months in the minors Morris was a major league player for the Tampa Bay Devil Rays. Now a role model to millions, Morris' memoir, The Rookie, was made into a major motion picture in which Dennis Quaid portrayed him. A schoolteacher by trade, Jim is a loveable storyteller whose miracle story captivates and inspires audiences to never give up on a dream.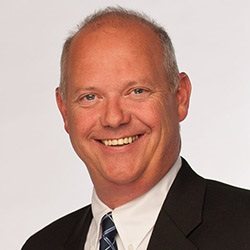 Mark Peterson – Keynote Speaker
Mark anchors Good Morning Northwest alongside Robyn Nance and Derek Deis each weekday morning. Mark has been in broadcasting Radio and TV since 1982. He has served on many boards for various charities and can be seen Emceeing and auctioneering events year-round. He farms in the summer on the Family farm in Scobey, MT. Mark has three sons, Tillman, Matthew, and Joseph and enjoys golf, fishing and traveling when time