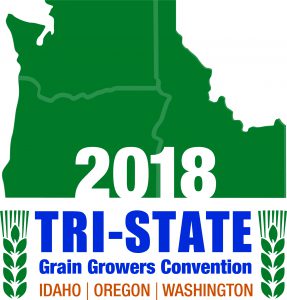 Join the Idaho Grain Producers Association, Oregon Wheat Growers League and Washington Association of Wheat Growers for our annual Tri-State Grain Growers Convention! This year the convention will be held at the Davenport Grand Hotel in Spokane, Washington on Nov. 13-16, 2019.
Convention Keynotes
Emcee – Chad Prather
Chad Prather is known for his way with words. He is a comedian, armchair philosopher, musician, and observational humorist. He is a fast-talking combination of Lewis Grizzard and Jeff Foxworthy. Many recognize him from his fast talking, rapid fire rants from the front seat of his truck. CNN has labeled him the "Pick-up Pundit" and Fox News' Tucker Carlson has called Prather, "supernaturally articulate." He is known for his comedic family stories told from an adult perspective onstage. His current "Star Spangled Banter Comedy Tour" is selling out theaters all over America. He is one of the country's fastest rising and talked about comedians and entertainers.