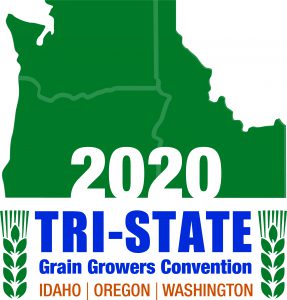 Join the Idaho Grain Producers Association, Oregon Wheat Growers League and Washington Association of Wheat Growers for our annual Tri-State Grain Growers Convention! This year the convention will be held at the Coeur d'Alene Resort in Coeur d'Alene, Idaho on December 1-4, 2020.
Convention Keynotes
Emcee – Chad Prather
Chad Prather is known for his way with words. He is a comedian, armchair philosopher, musician, and observational humorist. He is a fast-talking combination of Lewis Grizzard and Jeff Foxworthy. Many recognize him from his fast talking, rapid fire rants from the front seat of his truck. CNN has labeled him the "Pick-up Pundit" and Fox News' Tucker Carlson has called Prather, "supernaturally articulate." He is known for his comedic family stories told from an adult perspective onstage. His current "Star Spangled Banter Comedy Tour" is selling out theaters all over America. He is one of the country's fastest rising and talked about comedians and entertainers.
Peter Zeihan – Keynote Speaker
Geopolitical Strategist Peter Zeihan is a global energy, demographic and security expert. Zeihan's worldview marries the realities of geography and populations to a deep understanding of how global politics impact markets and economic trends, helping industry leaders navigate today's complex mix of geopolitical risks and opportunities. With a keen eye toward what will drive tomorrow's headlines, his irreverent approach transforms topics that are normally dense and heavy into accessible, relevant takeaways for audiences of all types.